About us
Theater
Hotel
Craft Beer
Traditional culture
Farm
Access
Sights
Experience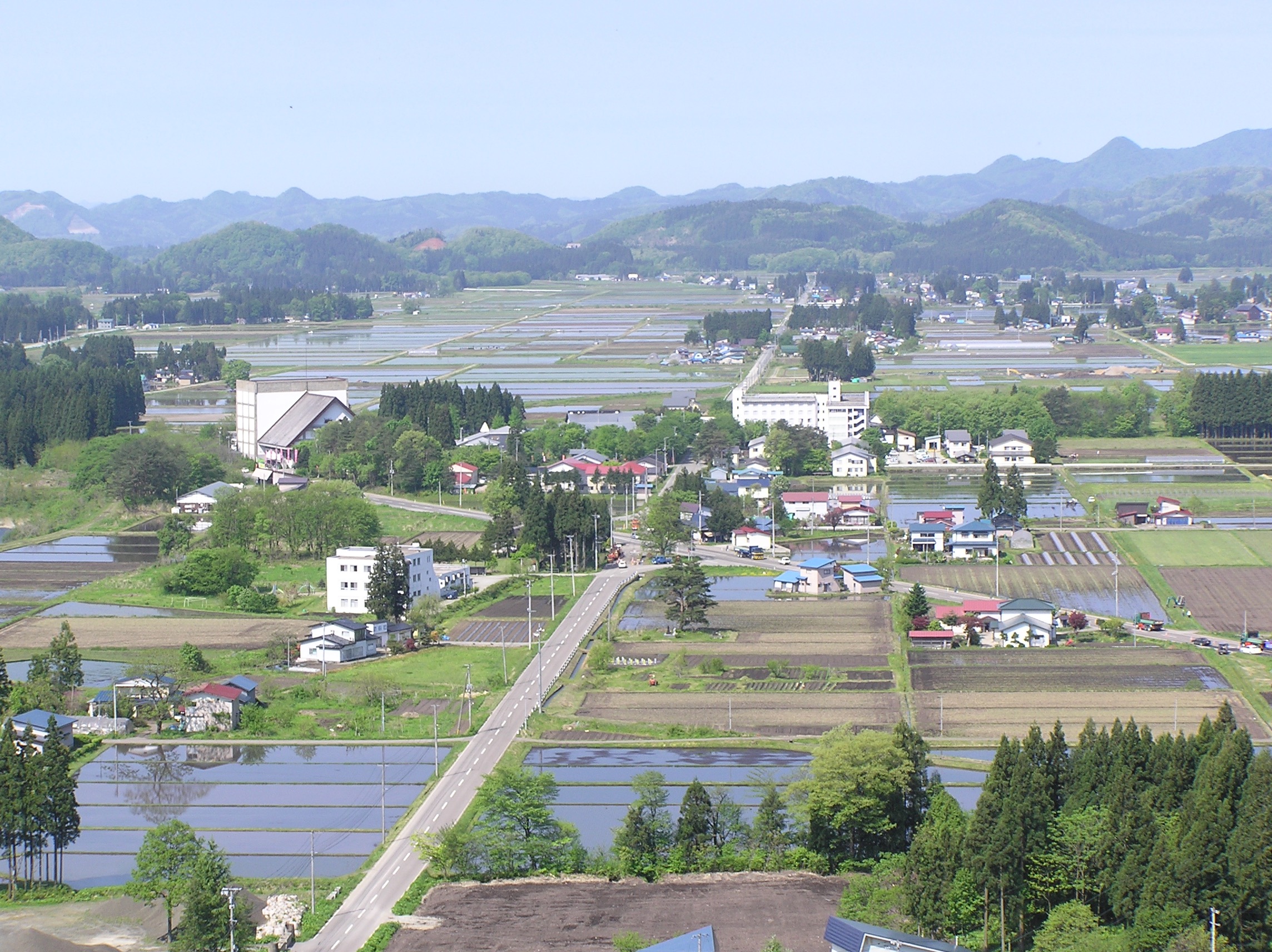 Warabi Theater performs in the scenic area of Akita Prefecture, Japan. Since the establishment in 1951, Warabi Theater has been performing and preserving Japanese traditional dancing and folk songs. Along with the traditional songs, the theater also performs a variety of contemporary arts, such as musicals.
Here in Akita Art Village you can fully experience the appeal of Akita Prefecture and rural Japan through our performances, hot spring, restaurant serving Akita's local dishes and the craft beer that we proudly produce here. We offer the experience of Japanese culture, such as taiko classes held by professional actors. Wooden and ceramic handicraft are also available.
Our village is also conveniently close to the natural sights of Akita Prefecture, including Tazawako Lake, Tazawako Ski Resort and Nyuto Hot Spring Village, so make sure to enjoy the modern and traditional arts among the scenic views of Akita Prefecture.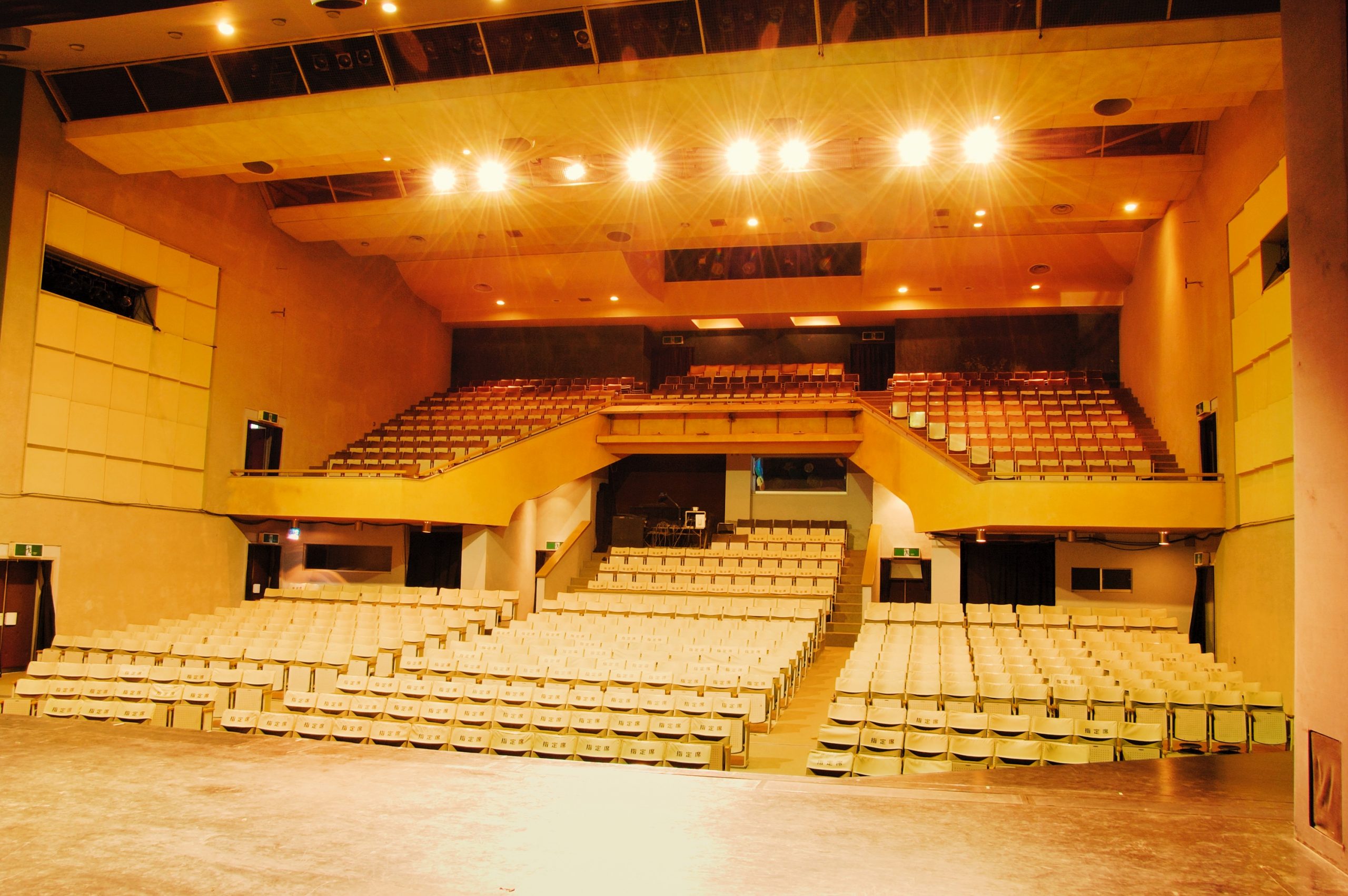 Each year, Warabi Theater holds around 200 performances in Akita Art Village along with approximately 1,000 tour performances all over Japan. We hold modern performances featuring such traditional instruments as the Taiko drums and shamisen.
Warabi Theater performs original musicals and the stories representing Akita Prefecture and the Tohoku Region(Northeastern Japan). There are two theaters located in Akita Art Village, the large theater and the small theater.
Rates per person (tax included)
Adult: 3,850 yen
Student: 3,080 yen
Children under 15: 2,750 yen
Please check the dates and the schedule prior to the show.
Please contact us for the further questions or reservation:
Phone: 0187-44 3915
Email: ticket@warabi.or.jp
ONSEN YUPOPO
In order to fully experience all the attractions of Akita Art Village, we recommend you to stay at ryokan, a traditional Japanese dwelling, offering local delicacies and hot springs.
Onsen, a traditional Japanese bathing and hot springs are available for day visitors. Yupopo hot spring offers relaxing bathing with sauna and the view of the Japanese garden.
Please apply from the hotel reservation site
Onsen Yupopo
TAZAWAKO Beer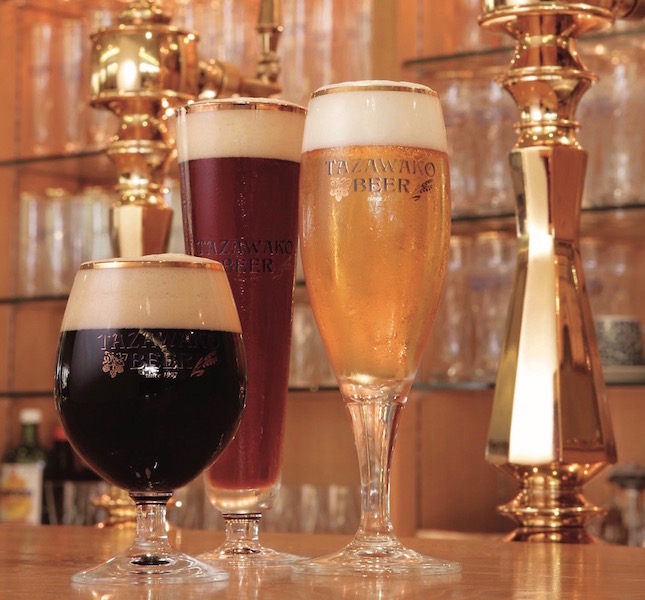 We are proud to present you the Tazawako Craft Beer that we brew here in Akita Art Village. Our craft beer has represented Japan in many prestigious international beer competitions.
Our award winning beer is internationally recognized as a high quality product and here, in Akita Art Village, we are offering you to try the rich taste of a freshly brewed beer. We recommend you to try our beer at Bakkya restaurant in Akita Art Village with the local dishes representing Akita Prefecture.
Research Center about Folk performing arts – MINZOKU GEINO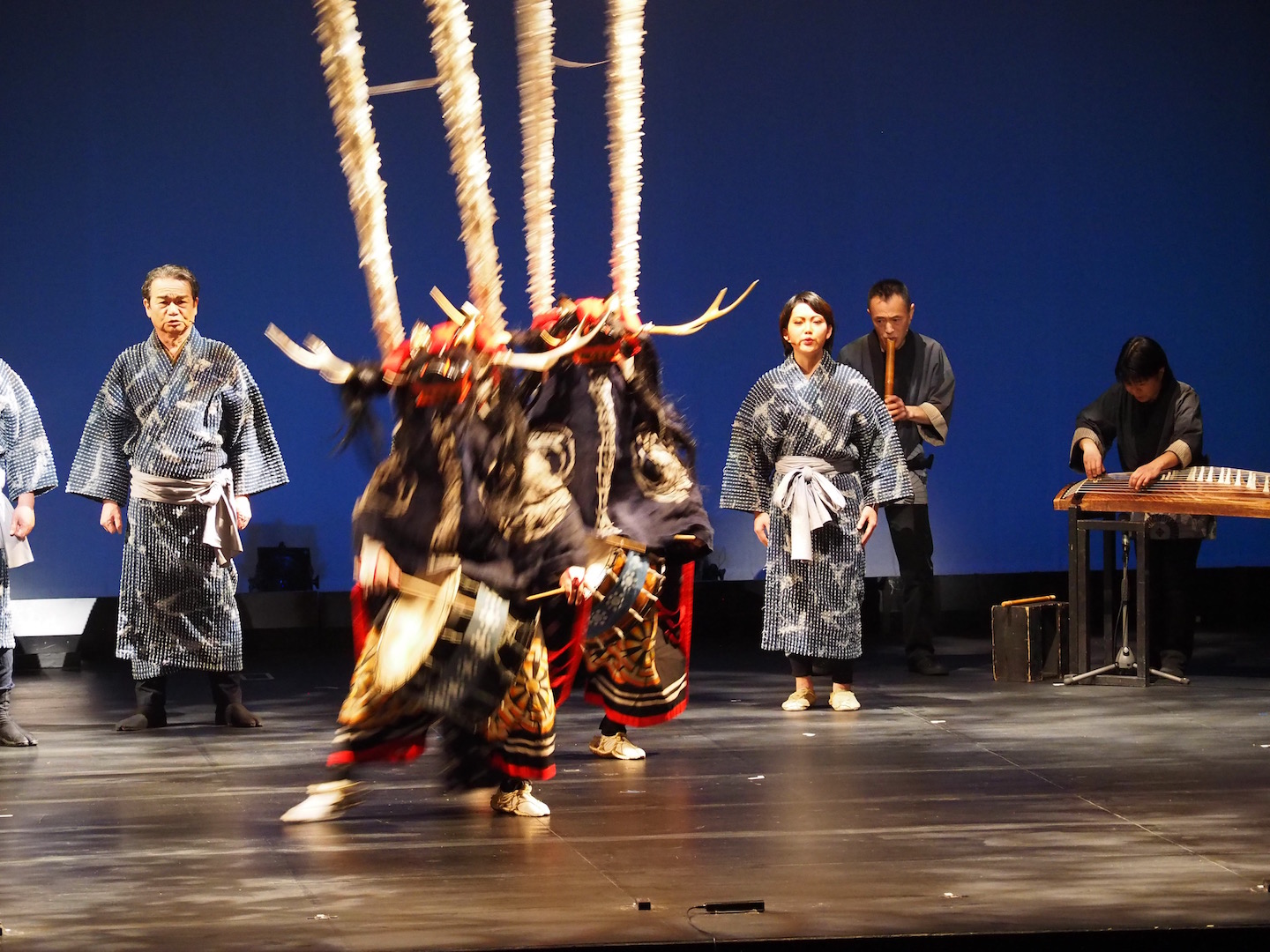 For the past 30 years, WARABIZA has maintained a folk arts research center with a library containing 150,000 folk songs and 5,000 folk dances.
This is part of WARABIZA's ongoing effort to preserve and record the depth and variety of the performing arts as they are performed in communities throughout Japan.
WARABIZA has devoted considerable resources to preserving these dances and songs and has even developed its own notation system for preserving the dances.
These archives have proven to be a valuable resource for researchers and other performance companies as well.
JAPANESE FOLK TRADITIONS
Most of Japanese folk performances originate in the work that people do in villages and towns. In the fields and rice paddies, on the ocean and in the mountains, the work that people did had its own rhythm. As people worked together to this rhythm, they would synchronize their movements, calling out in unison to give each other strength and encouragement and to reinforce the bonds of teamwork during work that was often hard, dangerous and exhausting.
In addition, Japanese folk performances tend to have numerous references to the beauty of the natural environment.
Although the Japanese archipelago spans over a thousand miles north and south, the four seasons are clearly felt throughout the entire country.
The People of Japan have always lives with these changing seasons and respected the elements of nature as god's, indicating the profound importance the people saw in them.
The songs and dances of their communities are filled with this sense of respect and awe. The festivals of Japan are centered on the forces of nature as they are honored in the special shrines of the national Shinto religion.
Every region has its major festivals that are known throughout the country.
However, in addition to these, there are countless minor festivals in which the local community prays for good crops in the spring, gives thanks for good conditions in the summer, praises the harvest in the fall, and requests an early spring in the winter.
These festivals offer an opportunity for the people in the community to reaffirm their deep ties to each other. It is how they acknowledge and express the importance of the community.
WARABIZA considers this sense of community in the Japanese folk traditions the core strength of its work.
As the connections between individuals become weaker in our increasingly urban and technology dependent world, WARABIZA continues to offer a message of a fundamental human way of life in which real human emotions are expressed and trusted.
Ekoniko blueberries farm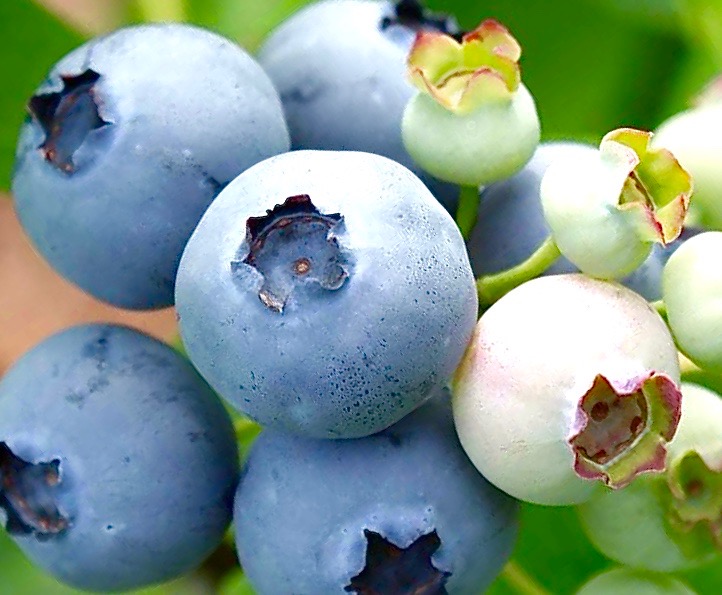 We offer you to pick naturally grown blueberries without the pesticide use.
Shipping available only within Japan.
The farm is closed in winter.
3rd. station from Sendai
The JR Kakunodate Station is the third station from Sendai via the Komachi Shinkansen.
From JR Kakunodate Station to our village, you can take a free shuttle bus.
*Advance reservation is required before 3 days.
Please send email to akitabi@warabi.or.jp
Sightseeing near Akita Art Village
Dakigaeri Valley
(5 minutes by car or 30 minutes walking)

The tourist track stretches along nearly 10 km of forest and the turquoise water of Tamagawa River. The valley is known as one of the best spots to enjoy the koyo(autumn leaves) season as well as numerous waterfalls, including a 30-meter Mikaeri waterfall.
Kakunodate Samurai Village
(10 minutes by car or by shuttle bus)
Kakunodate is known as the Little Kyoto of North Japan. The town is home to a samurai district called Bukeyashiki dating back to the Edo Period(1603–1867), some of the most famous historic mansions include Aoyagi House, Idano House, Matsumoto House and Ishiguro House.
Nyuto Hot Spring Village
(40 minutes by car)
The waters of this natural hot spring have numerous benefits for the skin, neuralgic pain, rheumatism and health in general. The oldest baths in this historic hot spring village date back to the 17th century.
Tazawako Lake
(25 minutes by car)

The deepest lake in Japan that remains its rustic and natural atmosphere. Tazawako Ski resort and many natural hot springs are easily accessible from here.
Tamagawa Onsen
(70 minutes by car)

The most acidic hot spring in Japan, located in the mountains of Towada-Hachimantai National Park. This unique onsen is believed to have a variety of health benefits, including the prevention and treatment of cancer.
Akita Nairiku Line
(10 minutes by car or by shuttle bus)
The scenic Akita Nairiku Line operates between Kakunodate and Takanosu in the Northern Akita Prefecture. Take a train from Kakunodate Station to enjoy the snow monsters of Mt. Moriyoshi, the bears at Kumakumaen(Bear Garden) and learn the Matagi(bear hunter) culture at Ani Matagi Station.
Experiences and services
Special Promotion Price
only experience it in March 2020.
*Please contact us expect March.
All prices include tax for one person
Available time is from 10am to 4pm
Apply until 3 days before the day you want to experience
Legendary Sanurai Live in the Akita Art Village.
1. Samurai experience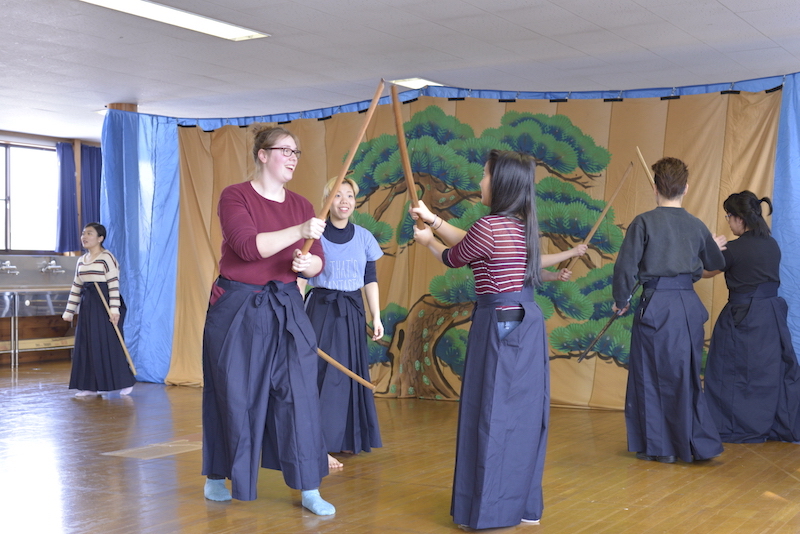 Your samurai experience is awaiting you! Warabi Theater's actors will teach you samurai performance as seen on the stage!
Available for 2 people
JPY 3,300 per person
Duration: 30-45 minutes
2.TAIKO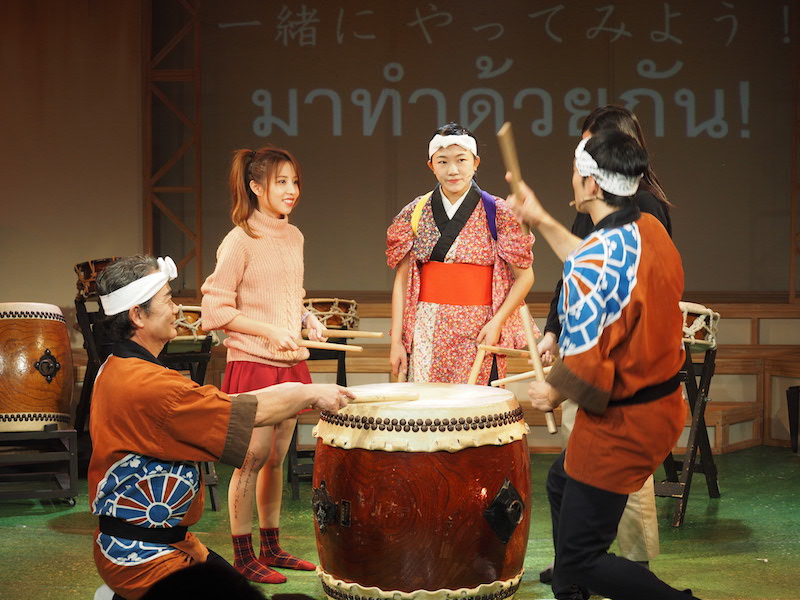 Japane's Drams is TAIKO
Beat the drum to the traditional Japanese song and compete one song.
Professional actors and actresses will teach
Available for 2 people
JPY3,300/p
Approx. 30min-45min
3.SO-RAN ODORI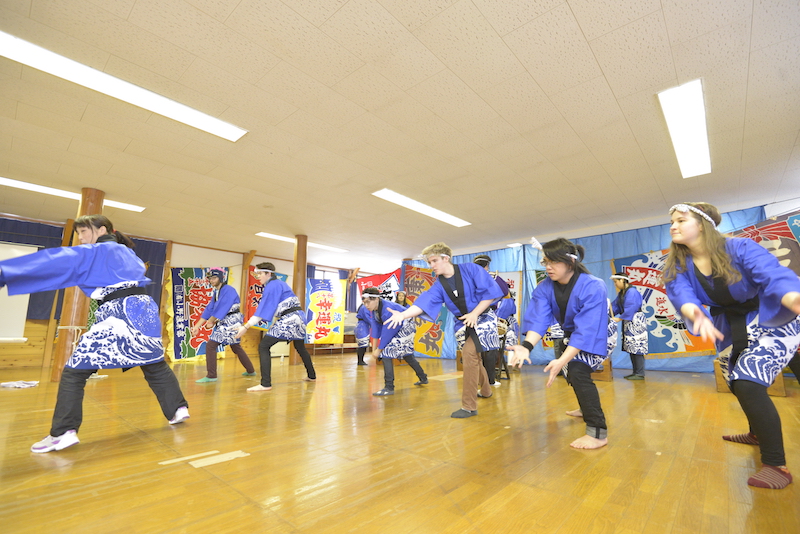 This dance is Japan's Traditional and famous folk dance.
Fisherman song and dance
You have to enjoy and Squat will be trained
Professional actors and actresses will teach
Available for 2 people
JPY3,300/p
Approx. 30min-45min
Address:014-1192 Aza Waseda 430, Tazawako Sotsuda, Semboku,Akita.
Open Time: 10am to 15pm
10 minutes by free shuttle bus from Kakunodate Station.
Price Renge: JPY3,300.