About us
Theater
Accommodation
Craft Beer
Traditional culture
Farm
Access
SPECIAL
Experience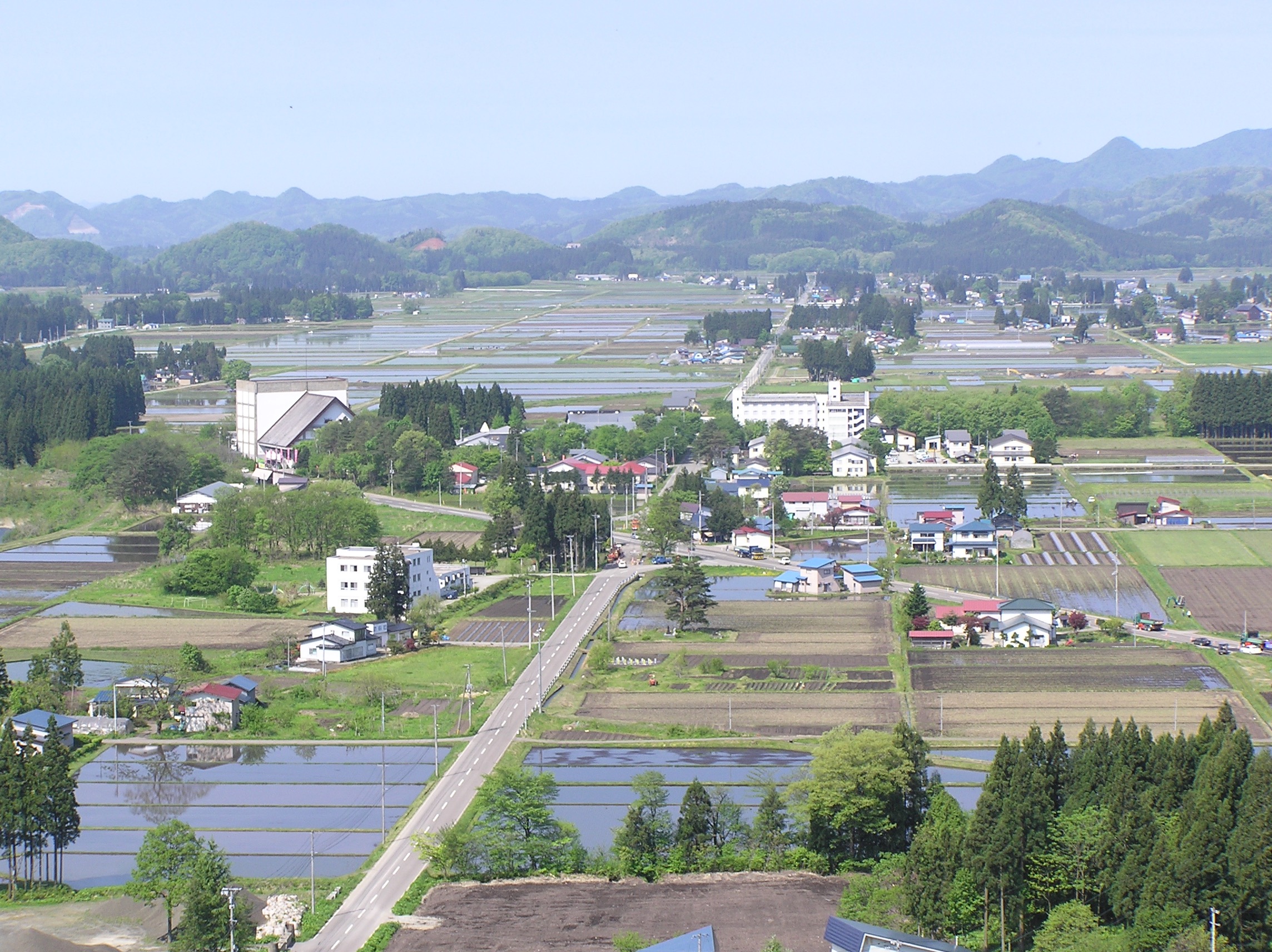 WARABIZA prides itself in depicting contemporary society through the arts.
We have dedicated its 69-year history to Japanese folk songs and dance.
Founded in February 1951, WARABIZA chose Semboku, Akita, as the site for its headquarters.
The WARABIZA THEATRE holds about 200 performances a year in Akita Art Village.
We also do regular touring performances, and have performances all over Japan 1,000 times a year.
Lauded as a one of Japan's great cultural performances on par with Takarazuka Revue and the Shiki Theatre Company.  WARABIZA's original productions offers traditional culture with a modern twist, Actors leap across he stage, dance and sing , and play TAIKO drums with fearsome  strength, sending vibrations across the globe and continuing to entrance audiences both at home and abroad.
At the Akita Art Village, where the troupe has its own theater, you can get an in=depth experience of Akita prefecture's charms through all the five senses.
The art village complex offers hands-on workshops and classes where guests of all ages can learn how to make traditional Tohoku crafts, take part in traditional dance and TAIKO drumming workshops held by professional actors, or experience what it would be like to be a samurai(BUSHIDO).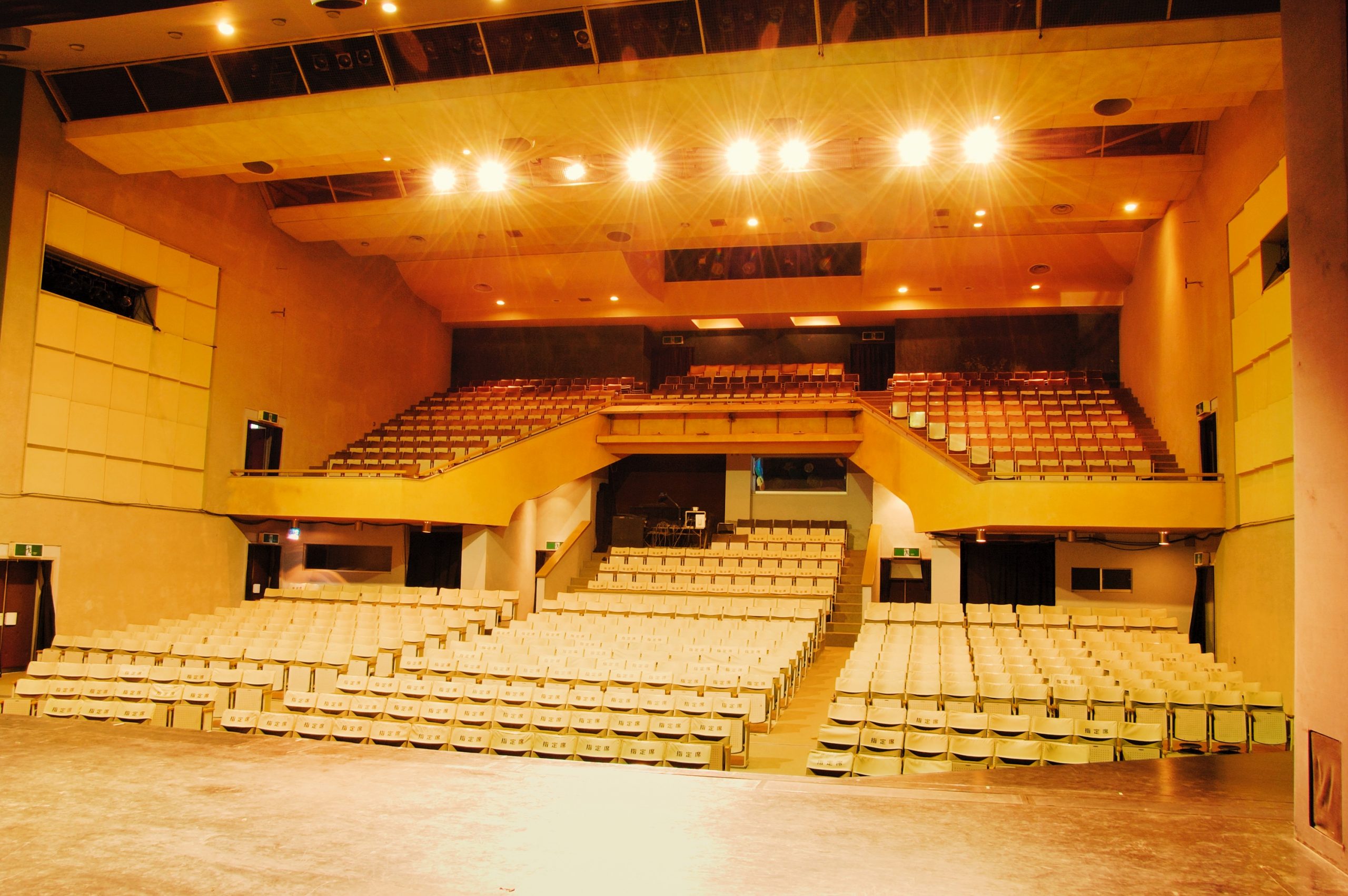 WARABI theater is highly touted for its original musical performances; those musicals are created by WARABIZA and other guest artists, and the stories usually have roots in the Tohoku region where Akita resides.
There are two theaters in Akita Art Village, Dai Gekijyo and Sho Gekijyou.
Dai Gekijyou / Theater 700seats
Performance period
11st.April to 22nd, November 2020
SORA SORA SORA
Writer / Sanae Iijima
Director/ Hiroshi Kuriki
Composer/ Masaru Iijima
Arranger/ Masayuki Numai
Choreographer/ Lucky Ikeda & Eri Saiki
Performer/ Mimami Kawaida and WARABIZA actors
More details coming soon.
Sho Gekijyo/Theater 100seats
Performance period
25th.January to 1st.March
Story about Shoji Taro
Taro Shoji(11Dec.1898-4Oct.1972) is one of the best singer at Japan.
His Big hit song,"Akagi no komori uta"
It's lullaby song about grown ups.
Writer & Director / Hiroshi Kuriki
Composer & Arranger/ Ai Iijima
Performer/ Shinichi Hirano, Yuki Suzuki, Hiroko Endo, Asumi Kamiya
Rates per person (tax included)
Adult 3,850.
Student 3.080.
Up to 15years 2,750
Please make sure Please check performance opening dates and schedule in advance.
Reservation and contact
Phone: 0187-44 3915
email ticket@warabi.or.jp
ONSEN YUPOPO
If you're visiting from afar – or you simply want to make the most of what the village has to offer  – consider staying at Onsen Yupopo, a charming traditional ryokan located on site.
The hot spring reportedly has positive benefits for the skin, and each bath overlooks a traditional Japanese garden to soothe the soul while you soothe your muscles. Hot spring soaks are available for day trippers also, but staying the night offers an opportunity for a full immersive experience, complete with a multi-course meal abundant with local Akita specialities.
Please apply from the hotel reservation site
Onsen Yupopo
TAZAWAKO Beer & Restaurant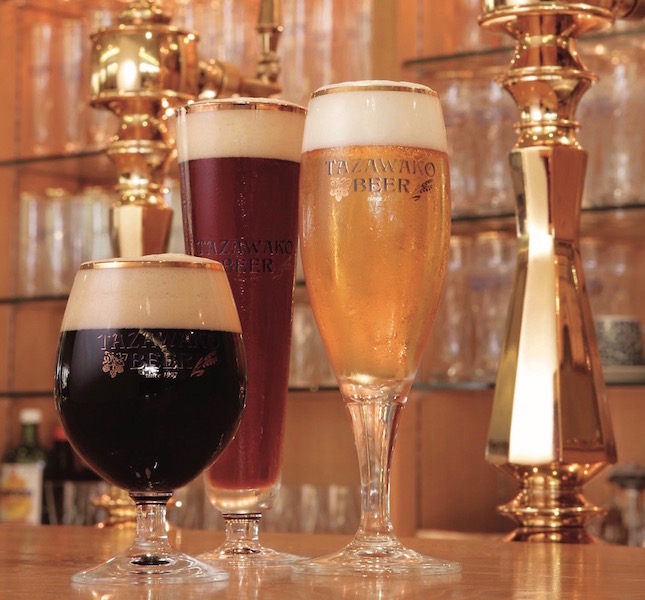 The complex is also home to local craft beer Tazawako Beer, which has won international gold awards for its brews eight years in a row and is consistently praised for its excellence worldwide. It's not unheard of for visitors taste of Tazawako's golden ales.
Research Center about Folk performing arts – MINZOKU GEINO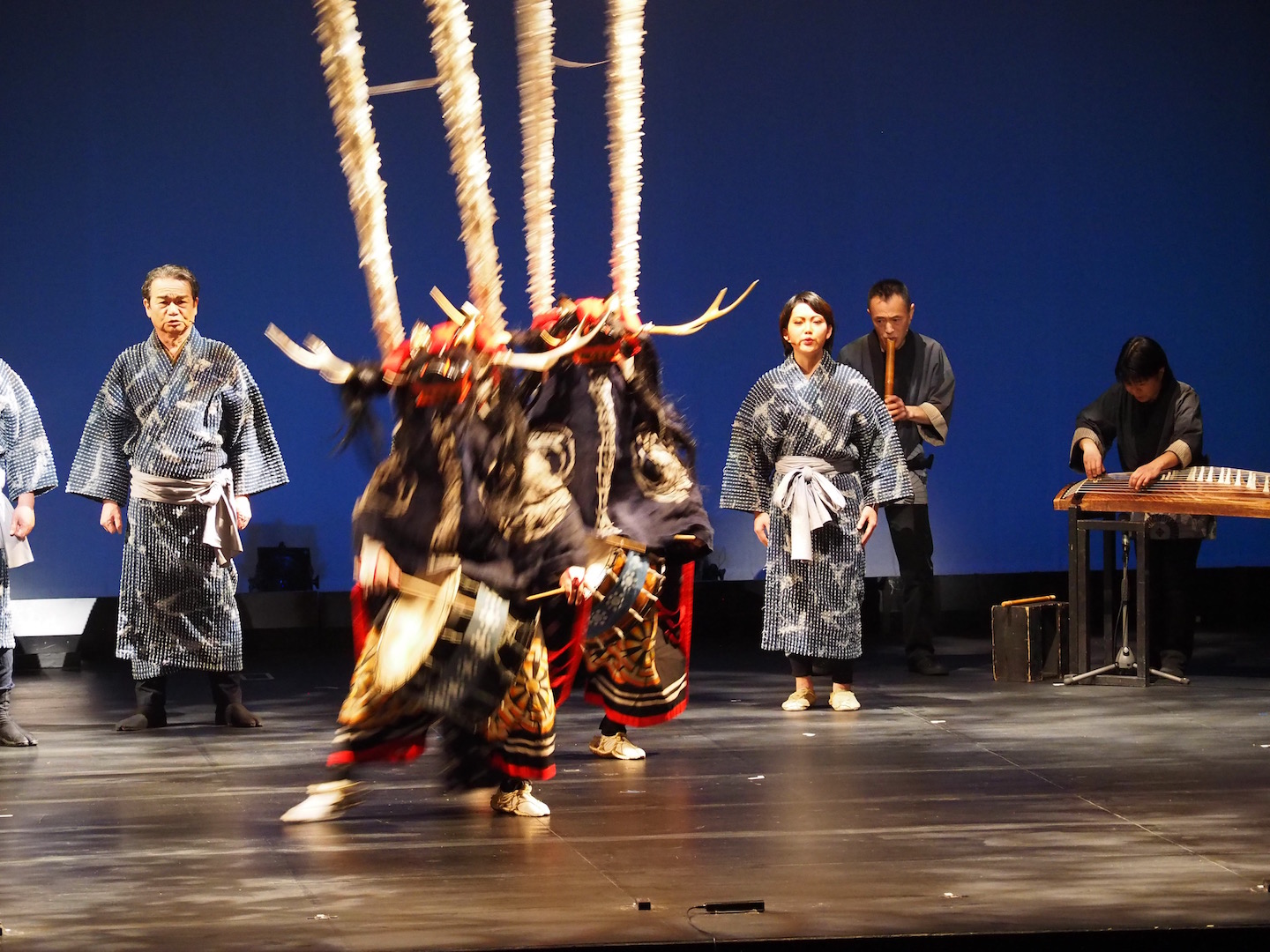 For the past 30 years, WARABIZA has maintained a folk arts research center with a library containing 150,000 folk songs and 5,000 folk dances.
This is part of WARABIZA's ongoing effort to preserve and record the depth and variety of the performing arts as they are performed in communities throughout Japan.
WARABIZA has devoted considerable resources to preserving these dances and songs and has even developed its own notation system for preserving the dances.
These archives have proven to be a valuable resource for researchers and other performance companies as well.
JAPANESE FOLK TRADITIONS
Most of Japanese folk performances originate in the work that people do in villages and towns. In the fields and rice paddies, on the ocean and in the mountains, the work that people did had its own rhythm. As people worked together to this rhythm, they would synchronize their movements, calling out in unison to give each other strength and encouragement and to reinforce the bonds of teamwork during work that was often hard, dangerous and exhausting.
In addition, Japanese folk performances tend to have numerous references to the beauty of the natural environment.
Although the Japanese archipelago spans over a thousand miles north and south, the four seasons are clearly felt throughout the entire country.
The People of Japan have always lives with these changing seasons and respected the elements of nature as god's, indicating the profound importance the people saw in them.
The songs and dances of their communities are filled with this sense of respect and awe. The festivals of Japan are centered on the forces of nature as they are honored in the special shrines of the national Shinto religion.
Every region has its major festivals that are known throughout the country.
However, in addition to these, there are countless minor festivals in which the local community prays for good crops in the spring, gives thanks for good conditions in the summer, praises the harvest in the fall, and requests an early spring in the winter.
These festivals offer an opportunity for the people in the community to reaffirm their deep ties to each other. It is how they acknowledge and express the importance of the community.
WARABIZA considers this sense of community in the Japanese folk traditions the core strength of its work.
As the connections between individuals become weaker in our increasingly urban and technology dependent world, WARABIZA continues to offer a message of a fundamental human way of life in which real human emotions are expressed and trusted.
EKO NIKO Farm -Blue Berry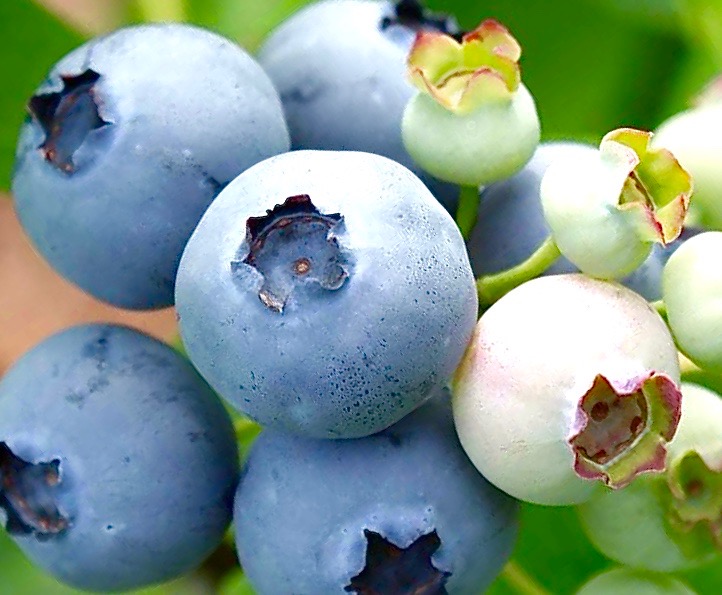 Coming soon
Blueberry trees are resting in the winter enclosure.
If you want blueberries, please visit this site.
But only in Japan.
POCKET MARCHE
Thank you,
Arigato-gozaimasu
3rd. station from Sendai
The JR Kakunodate Station is the third station from Sendai via the Komachi Shinkansen.
From JR Kakunodate Station to our village, you can take a free shuttle bus.
*Advance reservation is required before 3 days.
Please send email to akitabi@warabi.or.jp
Special Promotion Price
only experience it in March 2020.
*Please contact us expect March.
All prices include tax for one person
Available time is from 10am to 4pm
Apply until 3 days before the day you want to experience
Please send email for reservation
akitabi@warabi.or.jp movie 

Legendary Sanurai Live in the Akita Art Village.
1.SAMURAI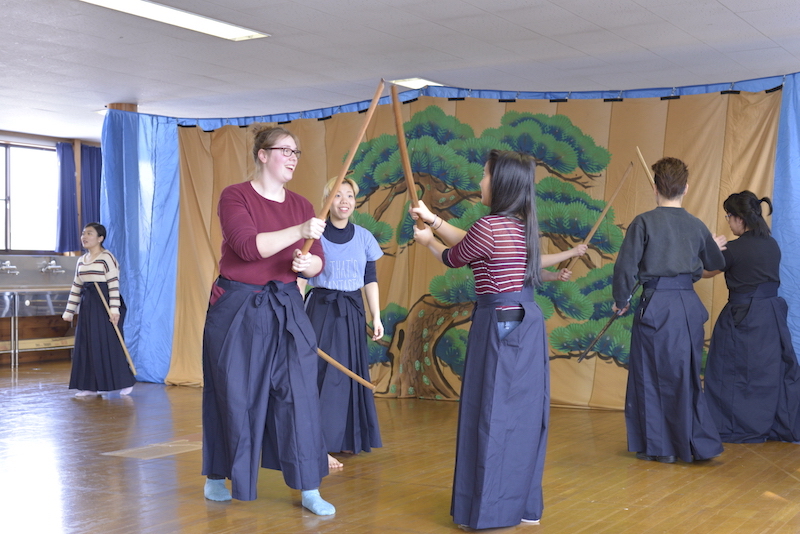 Your SAMURAI story awaits WARABIZA Akita Art Village
Our Experience Samurai is TATE
It's meant practice how actors play Samurai on stage
Professional actors and actresses will teach
Available for 2 people
JPY3,300/p
Approx. 30min-45min
2.TAIKO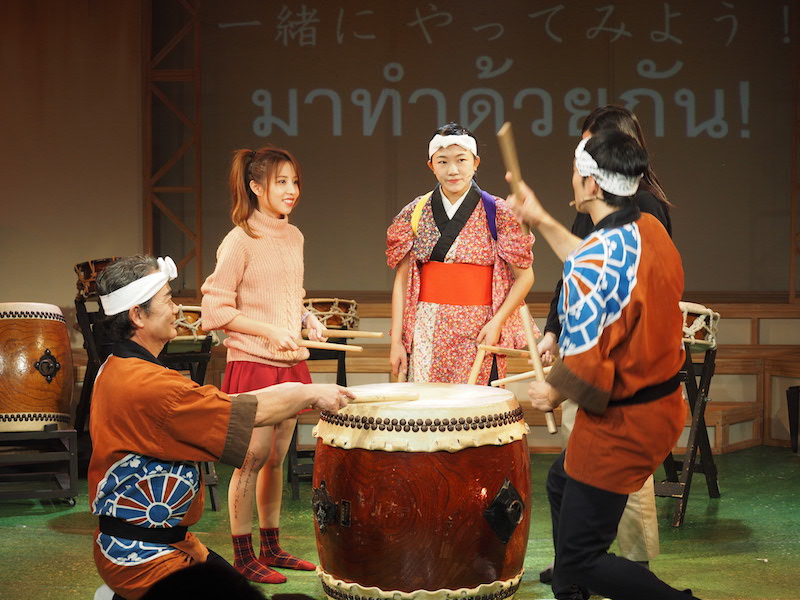 Japane's Drams is TAIKO
Beat the drum to the traditional Japanese song and compete one song.
Professional actors and actresses will teach
Available for 2 people
JPY3,300/p
Approx. 30min-45min
3.SO-RAN ODORI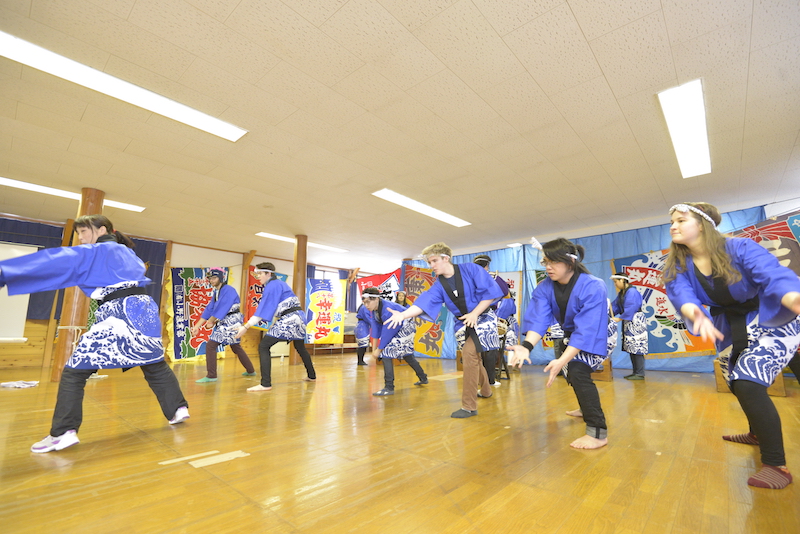 This dance is Japan's Traditional and famous folk dance.
Fisherman song and dance
You have to enjoy and Squat will be trained
Professional actors and actresses will teach
Available for 2 people
JPY3,300/p
Approx. 30min-45min
4.COSPLAY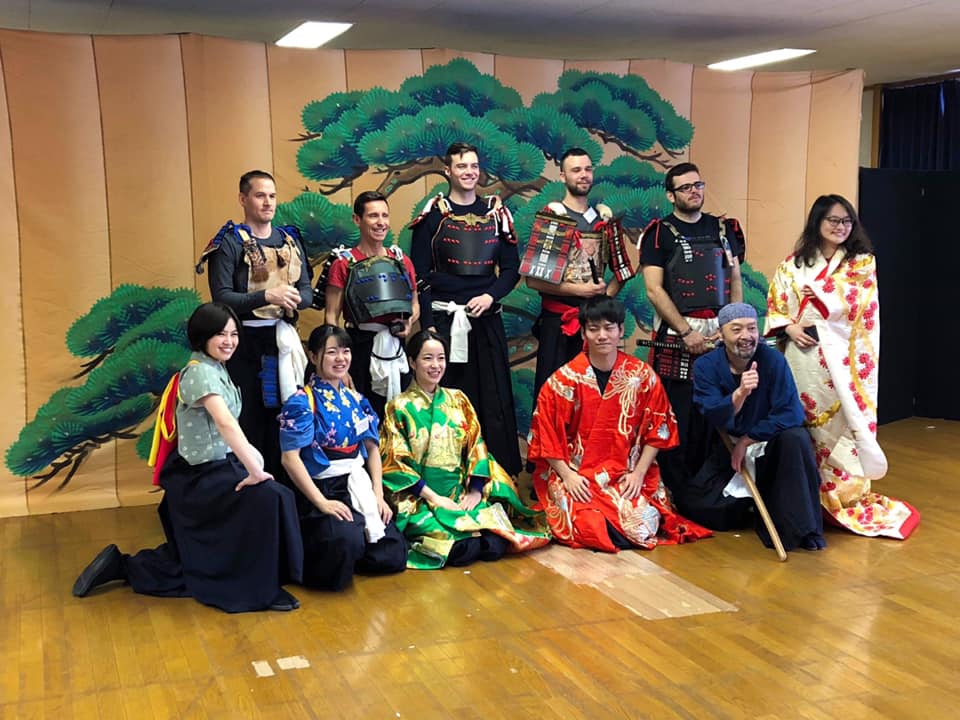 to dress up costume as a Wedding Kimono, YOROI & KABUTO and Katana,
Just like actors wear on stage.
Available for 2 people
JPY3,300/p
Approx. 30min-45min
5.FOOD Culture BENTO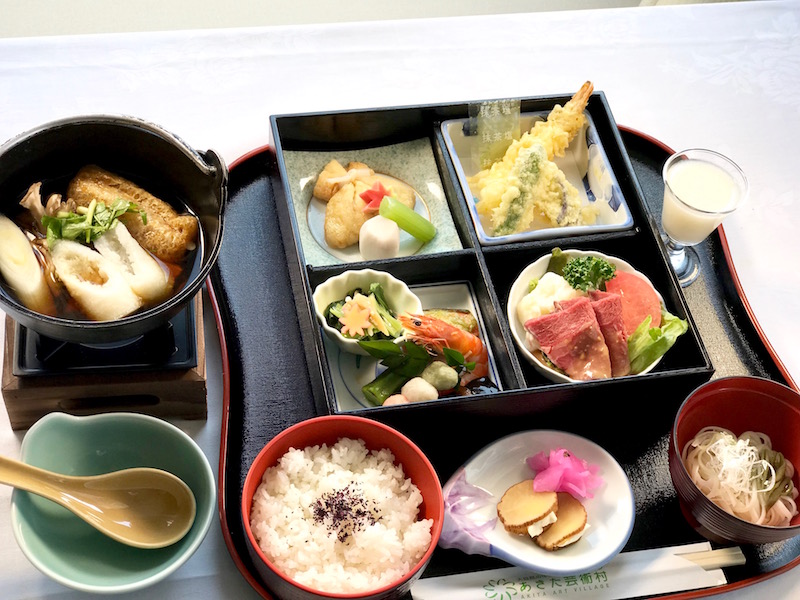 Our Fermented foods, is good for health and good for skin like a AKITABIJIN.
This Lunch Box comes with KIRITANPO and INANIWA UDON
Available for 2 people
JPY3,300/p
6.FOOD & Drink Culture IZAKAYA

IZAKAYA is a Japanese style pub
Please try to drink three kinds of craft beer and KARAAGE & YAKISOBA
Available for 2 people
JPY3,300/p
Address:014-1192 Aza Waseda 430, Tazawako Sotsuda, Semboku,Akita.
Open Time: 10am to 15pm
10 minutes by free shuttle bus from Kakunodate Station.
Price Renge: JPY3,300.